En
vision

eering at a Glance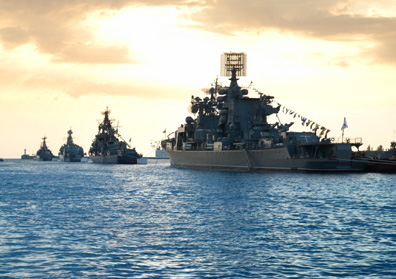 Envisioneering, Inc. is a small business (SB) with 30 years of experience dedicated to mission support and technology development for US national defense. Envisioneering delivers effective and innovative solutions to government and commercial clients. We employ expert scientists, engineers, technicians, analysts, administrative and security personnel to meet our customer's most challenging and complex technical and operational problems.
Envisioneering provides expertise to address our nation's most critical challenges, developing creative concepts and technologies for the US military and supporting the development of innovative strategies for National security. We provide scientific and engineering services across the electromagnetic spectrum including research, analysis, design, development, modeling, test and evaluation, and integration. Technologies include directed energy, high power microwave and radio-frequency systems, high energy lasers, manned and unmanned aviation sensors, counter IED systems, and specialized electro-optical and infrared devices. Our diversified organization also provides unique logistics support and training for military missions, and creative support during dynamic military exercises. Our capabilities apply attributes for desired human factors, environmental effects, cybersecurity, and cost realism.
Company Values
Envisioneering™ is an innovative company dedicated to providing outstanding service, materials, and solutions by employing highly qualified professionals who are uniquely able to address national defense and domestic challenges. We strive to provide high-quality, detail-oriented, responsive cost-effective services and products to help our customers meet their program needs and business requirements.
With a unique blend of technical excellence, business integrity, and a value-driven management philosophy, Envisioneering™ offers a cadre of talented, dedicated personnel who believe in the mission of the military services and acknowledge their significance towards safeguarding our country. Our staff includes veteran warfighters, with experience ranging from Vietnam to current conflicts, who are expertly familiar with operational requirements which is invaluable for developing systems and providing support that is crucial to accomplishing missions of a diverse nature.
The Company has been built on the core values of integrity, fairness, and loyalty. We provide our employees with a generous and competitive benefits program to ensure that non-business requirements are adequately supported. Our low rate of employee turnover and a history of long-term business relationships with our customers have allowed us to consistently establish collaborative working relationships between employees and customers and to provide employees opportunities for personal growth.
To achieve our goals, Envisioneering™:
Operates with uncompromising integrity.
Delivers high-quality services and products.
Provides cost effective and efficient support for diverse missions
Encourages the professional growth and development of employees.
Mission
Our mission is to provide professional and responsive services and products for our customers to accomplish the required objectives. Envisioneering™ has been built on the core values of honor, objectivity, and commitment to employees, customers, vendors, and other associates. Integrity in our individual and corporate actions is the cornerstone of our business philosophy and success.