SeaPort NxG
Envisioneering is an awardee under the indefinite delivery, indefinite quantity, multiple award contracts for Seaport Next Generation, the next iteration of the services contracting vehicle SeaPort-e. Unlike its predecessors it has a streamlined structure, gone are the regions and the 23 functional areas are divided into two work categories: engineering support services and program management support services.
SeaPort NxG has:
Streamlined functional areas: Engineering Support Services; Program Management Support Services
Ordering offices: 75
Only a single NAICS: (541330 for engineering services).
A five-year base period of performance with an additional five-year ordering period option
Seaport NxG users:
Small Business Considerations:
Under the Seaport Next Generation MAC, Envisioneering qualifies as a Small Business, Veteran-Owned and Service-Disabled Veteran-Owned.
The Envisioneering™ point of contact for SeaPort-e can be reached at 571-483-4128 or by e-mail at csecor@envisioneeringinc.com.
The official U.S. Navy SeaPort-e website can be accessed at: http://www.seaport.navy.mil/ .
DTIC IAC MAC
Joint Venture partners Systems Planning and Analysis, Inc. (SPA) and Envisioneering, Inc., a service-disabled, veteran-owned small business (SDVOSB), were awarded the Defense Technical Information Center, Information Analysis Center, Multiple Award Contract (DTIC IAC MAC).
The broad technical scope supports all aspects of identified or potential military, national security-related, and dual-use technologies and related applications across all federal and state and local agencies.
The contract award in Small Business Pool 2 provides that all Task Orders (TOs) valued at or below $15M will be competed in Pool 2 among the estimated 10 awardees. The period of performance runs until 2027.
Naval Surface Technology & Innovation Consortium (NSTIC) & OTA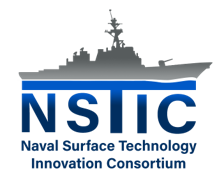 The Naval Surface Technology & Innovation Consortium (NSTIC) has established an Other Transaction Agreement (OTA) to engage industry and academia to develop and mature technologies in the field of surface technology innovation that enhance Navy mission effectiveness.