Professional Engineering Services Schedule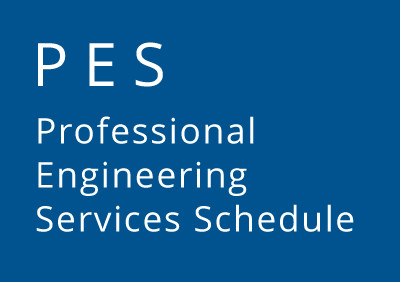 Envisioneering operates the Professional Engineering Schedule (PES) under  Corporate Contract No. GS-00F-0009N. This contract is valid through 3 January 2017. This schedule covers Special Item Number (SIN) 871.
This multiple award schedule grants agencies direct access to Envisioneering subject matter experts who can thoroughly address the needs of the Federal engineering community through six (6) Special Item Number (SIN) areas (combined into our Corporate Contract SIN CR 871) that comprise the distinct phases of an engineering project.
Strategic Planning for Technology Programs / Activities
Concept Development and Requirements Analysis
System Design, Engineering and Integration
Test and Evaluation
Integrated Logistics Support
Acquisition and Life Cycle Management
A complete copy of Envisioneering's PES contract schedule is available on the GSA Advantage! website.
For more information regarding the use of our Contract Schedules, contact us at 571-483-4128 or by e-mail at csecor@envisioneeringinc.com