Mission Oriented Business Integrated Services (MOBIS)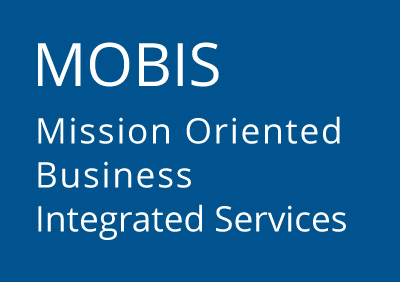 Envisioneering operates the MOBIS Schedule under Corporate Contract No. GS-00F-0009N. This contract is valid through 3 January 2017. This schedule covers Special Item Number (SIN) CR 874 which includes the following areas of specialty:
SIN 874-1 — CONSULTING SERVICES
SIN 874-2 — FACILITATION SERVICES
SIN 874-3 — SURVEY SERVICES
SIN 874-7 — PROGRAM INTEGRATION AND PROJECT MANAGEMENT SERVICES
Envisioneering's Mission Oriented Business Integrated Schedule is designed to provide all Federal agencies with access to a full range of services and products for consulting, facilitation, survey, training, privatization support, program management, alternative dispute resolution, and related support products.
A complete copy of Envisioneering's MOBIS contract schedule is available on the GSA Advantage! Web site. For more information regarding the use of our Contract Schedules, contact us at 571-483-4128 or by e-mail at csecor@envisioneeringinc.com