Logistics Worldwide Support Services Schedule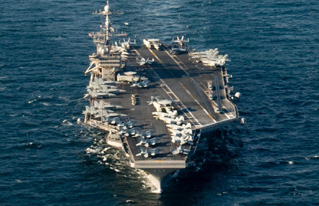 Envisioneering also operates Corporate Contract No. GS-00F-0009N. This contract is valid through January 3, 2017. This schedule covers Special Item Number (SIN) CR874V.
The Logistics Worldwide ("LOGWORLD") Schedule helps agencies use the latest concepts, methods, and technology in material, resources, distribution, and supply chain operations management to achieve efficient logistics operations while providing improved customer service.
Worldwide logistics services and products enable Envisioneering clients to meet demands for supply and value chain management, transportation and distribution, and deployment logistic services. Envisioneering's services include, but are not limited to the following listing:
Project Planning and Management
Risk Assessment
Earn Value Management System (EVMS)
Financial Analysis
Operation, Support and Maintenance Logistics Management
Improved Government Operations
Envisioneering provides industry experts who can help agencies reinvent their supply chains, acquire logistics support for a product or system, modify its transportation network, supplement its deployment capabilities, and more through our Corporate Contract SIN CR706 which encompasses the following services:
874-501 Supply and Value Chain Management Services. Planning, development, management, operation, and maintenance of logistics systems dealing with the acquisition support, movement, and maintenance of resources. Envisioneering provides assistance and guidance in support of an agency's assessment of the best combination of channels to create value for its customers.
874-502 Acquisition Logistics. Integrated Logistics Support of a product or system throughout its life cycle. Envisioneering services include Acquisition Logistics or Integrated Logistics Support associated with the design, development, test, production, fielding, sustainment, and improvement of cost.
874-503 Distribution and Transportation Logistics Services. Envisioneering offers expertise related to scheduling, optimizing, and managing the movement of products and services.
874-504 Deployment Logistics. Envisioneering offers support required for military and civilian force deployments, including guidance or operational support to identify and utilize regional or global resources, and integrate public and private sector resources.
874-505 Logistics Training Services. Training in system operations and automated tools for supply and value chain management, property and inventory management, distribution and transportation management, and maintenance of equipment and facilities supporting these activities.
874-506 Support Products. Products in direct support of services provided under the other Special Item Numbers (SINs) including training manuals, CD-ROMs, overhead slides, etc…
874-507 Operations and Maintenance Logistics Management and Support Services. Envisioneering offers services providing the best practices, technologies, and methodologies to plan, design, manage, operate, and maintain reliable and efficient systems, equipment, facilities, and logistics infrastructures.
A complete copy of each of Envisioneering's Logistics Contract Schedule is available on the GSA Advantage! Web site . For more information regarding the use of our Contract Schedules, contact us at (540) 663-3280 or by e-mail at contracts@envisioneeringinc.com.